The same research area was used for the entire dataset, consisting of locations in the Netherlands: Utrecht and Amsterdam and locations in South Africa (see table below).
SAMPLE SITES

WWTW sample Sites

No.

Province

City/Town

District

WWTW name

WWTW capacity (Ml)

Co-ordinates

1

Gauteng

City of Johannesburg

Johannesburg MM

Bushkoppies

200

-26.311149, 27.933478

2

Gauteng

City of Tshwane

Tshwane MM

Zeekoegat

100

-25.622963, 28.333166

3

Gauteng

City of Ekurhuleni

Ekurhuleni MM

Tsakane

10

-26.376020, 28.365720

4

Gauteng

City of Ekurhuleni

Ekurhuleni MM

Benoni

16

-26.208689, 28.317788

5

Western Cape

City of Cape Town

Cape Town MM

Cape Flats

200

-34.079167, 18.519972

6

Western Cape

City of Cape Town

Cape Town MM

Athlone

105

-33.955306, 18.510583

7

Limpopo

Polokwane

Capricorn DM

Polokwane

40

-23.863186, 29.443293

8

Free State

Bloemfontein

Mangaung DM

Botshabelo

20

-29.239718, 26.686723

9

Mpumalanga

Mbombela

Ehlanzeni DM

Kingstonvale

26

-25.442075, 31.025164

10

North West

Rustenburg

Bojanala Platinum DM

Rustenburg

42

-25.653701, 27.279130

11

Kwa-Zulu Natal

Ballito

iLembe DM

Frasers

12

-29.540333, 31.194083

12

Kwa-Zulu Natal

Pietermaritzburg

Umgungundlovu DM

Mpofana

3.5

-29.222998, 29.993559

River Sample Sites

1

Gauteng

Vereeniging/ Meyerton, Midvaal

Sedibeng

Kliprivier (K6) @ Soweto N12 bridge

River

-26.294633, 27.836817

2

Gauteng

Vanderbijl Park, Midvaal

Sedibeng

Rietspruit (RV2) Weir @ Loch Vaal

River

-26.728650, 27.717950

3

Gauteng

Mogale City

West Rand DM

Rietspruit (Cradle of Humankind)

River

-26.0330370, 27.7173320

4

Gauteng

City of Ekurhuleni

Ekurhuleni MM

Blesbokspruit (upstream Daveyton WWTW)

River

-26.132268, 28.459699

5

Gauteng

City of Ekurhuleni

Ekurhuleni MM

Unnamed tributary of Blesbokspruit (Upstream Tsakane WWTW)

River

-26.375620, 28.369552
*South Africa refers to the treatment plants as WWTW: Wastewater Treatment Works, whereas in the Netherlands it is referred to WWTP: Wastewater Treatment Plant.
The South African locations
South Africa has 824 wastewater treatment plants, but most of the country remains non-sewered. Therefore, various water bodies were analysed as well as per the table above. The South African sampling sites can be found in the figure below.
The Western Cape
The Cape Flats WWTW has the largest capacity in the metro, (200 ML/d) followed by Athlone (105 ML/d). See images of the WWTWs below, as well as WWTW capacities throughout the province as well as sewer catchment areas.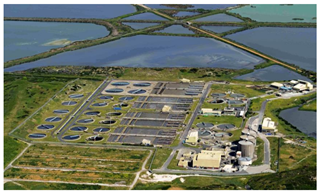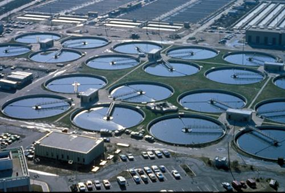 Left: Wastewater Treatment Works at Cape Flats[2]; Right: View of the Athlone Water Treatment Works[3]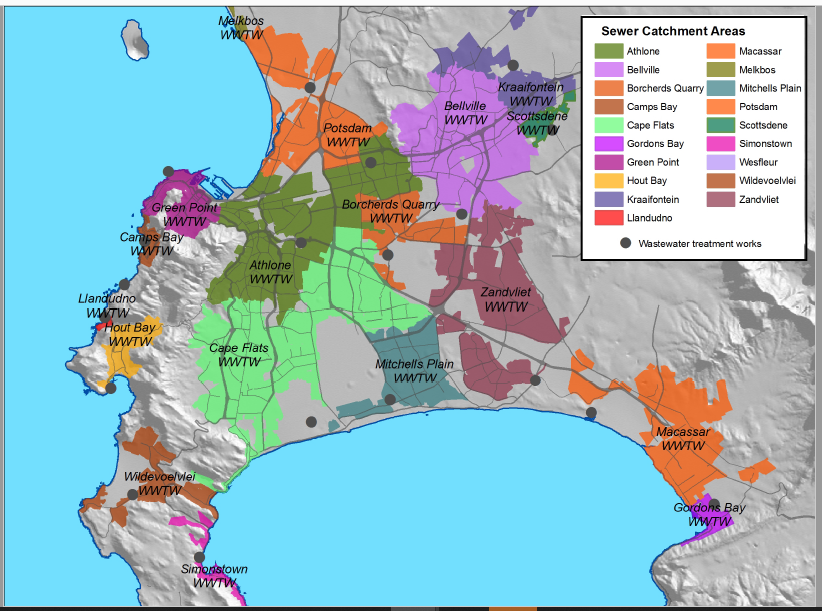 Sewer catchment areas in the Western Cape[3]
The Dutch locations

The Netherlands is divided in several sewer catchment areas for wastewater treatment plants. The nationwide survey of RIVM samples WWTP measurements from all WWTPs. KWR however only sampled at 2 locations: WWTP Utrecht and WWTP Amsterdam West.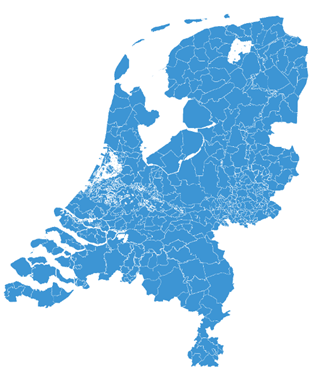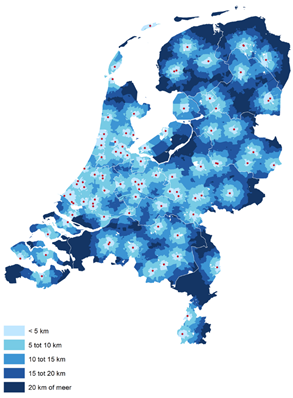 Left: Servicing areas for WWTPs in the Netherlands in 2021; Right: proximity to COVID-19 test locations (August 2020)[4]

With regards to the WWTP servicing areas, each catchment area overlaps several municipalities. For instance, Amsterdam West services Amstelveen, Amsterdam, De Ronde Venen, Diemen, Landsmeer, Oostzaan and Ouder-Amstel, whereas Utrecht treats wastewater from Bunnik, Stichtse Vecht and Utrecht. On the other hand, the Amsterdam municipality contains multiple WWTPs to process all its wastewater.

Number of Inhabitants per municipality connected to WWTP Amsterdam West and WWTP Utrecht
Amsterdam-West
The WWTP Amsterdam-West was constructed relatively recently (2005) in the western part of Amsterdam.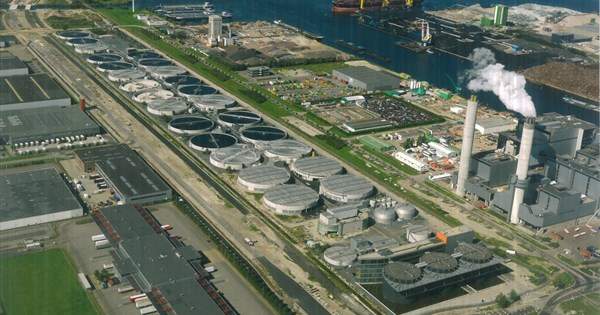 Sewage water treatment plant Amsterdam-West[5]
Utrecht
The WWTP Utrecht is a recently renovated WWTP located in the centre of the Netherlands.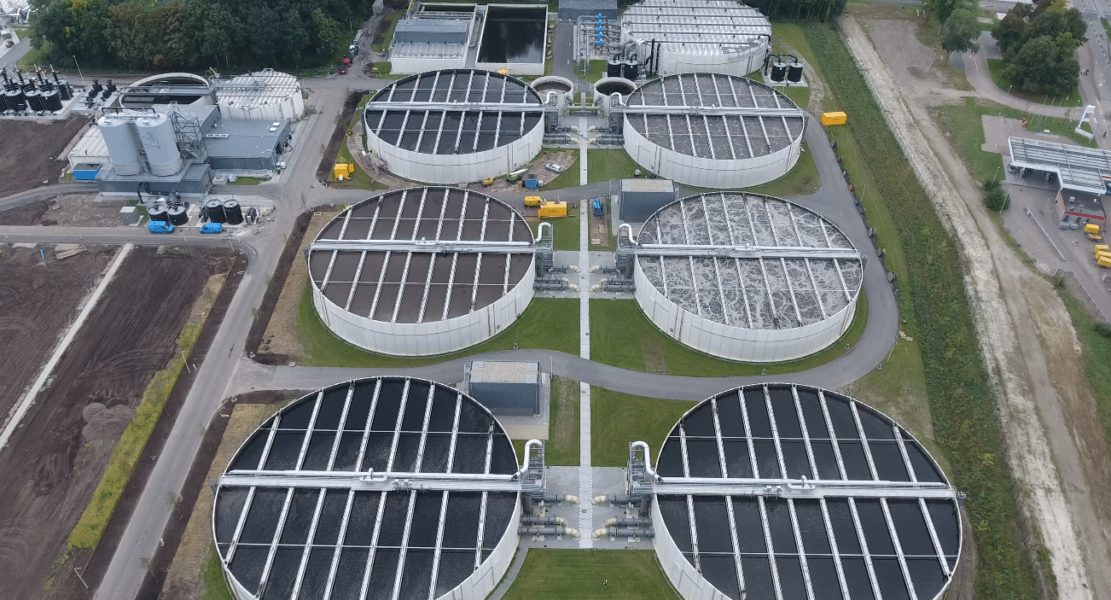 WWTP Utrecht[6]
In Figure 4 above, we also showed the closest COVID-19 testing locations (GGD), to give an idea of the volume of health data collected and used in this study (retrieved from the Corona dashboard). On average, the distance to the nearest GGD was 6.2 kilometers in January 2021. In August 2020, the average distance by road from any address in the Netherlands to the nearest GGD test location was 8.7 kilometers. Subsequently, more test locations opened. In North Holland, the province in which Amsterdam is located, the distance decreased from 5.6 kilometers in August 2020 to 4.7 kilometers in January 2021[7], making testing even more accessible to the public, by foot, bicycle or car; the use of public transport was and still is discouraged when going for tests.
1

https://earth5r.org/cape-town-circular-economy/

2

https://www.flickr.com/photos/48722974@N07/

3

ttps://resource.capetown.gov.za/documentcentre/Documents/Maps%20and%20statistics/Where%20does%20my%20wastewater%20go_sewer%20catchment.pdf

4

https://www.cbs.nl/nl-nl/dossier/nederland-regionaal/gemeente/nieuwsbrief-gemeenten/nieuwsbrief-voor-gemeenten-november-2021

5

https://www.waternet.nl/innovatie/Technologie/onderzoekstraat-rwzi-west/

6

https://www.waterforum.net/nereda-zuivering-in-utrecht-geopend-nabezinkers-passe/

7

https://www.cbs.nl/nl-nl/nieuws/2021/34/minder-geteste-mensen-bij-grotere-afstand-tot-ggd-testlocatie